With Veterans Day approaching, and my being a U.S. Army veteran, I've been contemplating the concept of service. It will be the theme that guides the Rooted in Seva yoga class I will teach on Veterans Day.
Seva in Sanskrit, the language of yoga, means selfless service. Military veterans are synonymous with service. Selfless service forms an entire practice of yoga, called karma yoga.
It's these dots — seva, veterans and karma (yoga) — that I'm going to highlight and connect here.
Seva + Veterans Yoga Project
Rooted in Seva is the name of the weekly donation-based classes offered at Root Center for Yoga and Sacred Studies.
Those classes are taught by a rotating group of volunteer yoga teachers who have studied in depth and at length with Jessica Patterson at Root to uncover their own authentic practices of yoga.
On Veterans Day (11/11), the donations from my class will be sent forward to the Veterans Yoga Project, an educational and advocacy organization dedicated to improving the health and well-being of military veterans.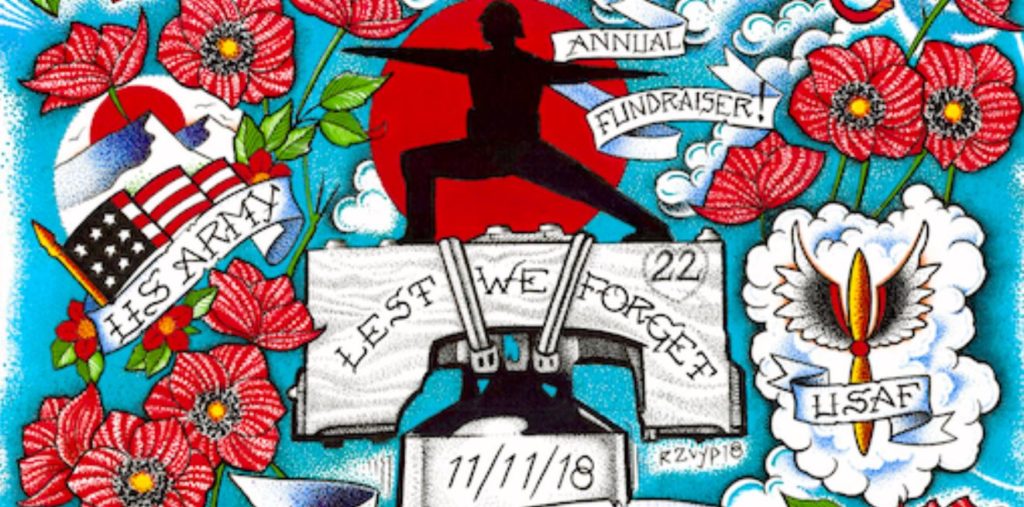 The VYP's Mindful Resilience/Mindful Yoga Therapy program focuses on five tools of recovery and resilience: breath, meditation, mindful movement, guided rest, and gratitude.
Gratitude. How well do we serve others if we're not seeing the good in what we have ourselves? I see a high correlation between being grateful for who and what we have in our lives and being willing to give of ourselves for others.
That energy of giving selflessly, of seva, can be a complete and lifelong practice. In karma yoga no mats or studios, certifications or down-dogs are needed.
Karma yoga is giving of yourself for others. It's modeling good in the world, sending out ripples of positivity.
Those ripples bring me to an important question: What is the difference between karma and karma yoga?
Karma vs. Karma Yoga
Karma in Sanskrit means action. Karma is the law of cause and effect. That has been a bit misconstrued in Western pop culture as a law of retribution, harsh and earned: be evil and receive evil. Cosmic eye for an eye.
Perhaps a more helpful way to see karma is as a ripple effect of whatever we do, beneficial or detrimental. Remember, karma means action. That's all. It's not weighted with negative or positive meaning. It just is action.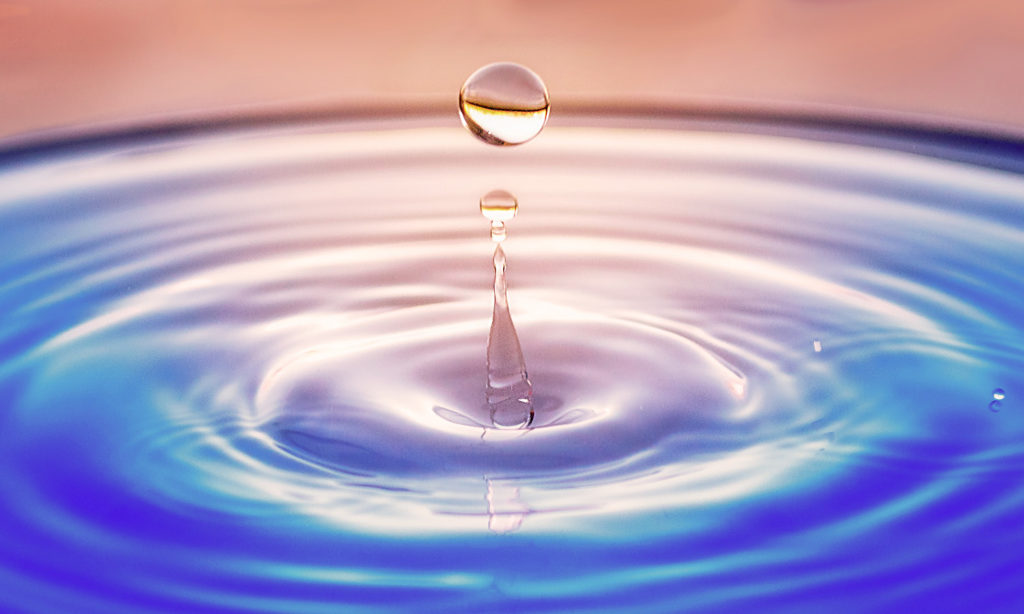 It's up to us whether our karmas/actions cause positive effects. It's a practice. Karma yoga is the practice of causing positive effects through seva/selfless service. It's available to all of us all the time.
"The law of karma implies that the key to a happy life is actually pretty simple. The degree of happiness you will enjoy in your life is the result of how much you have contributed to the happiness of other beings." ~ Jivamukti Yoga
It can feel inconvenient to boil life down to our own actions, or own responsibilities. We complicate things. We sidestep that ownership. Blame and cynicism are so readily available. Why is that? It takes practice to set that cycle, and to break it. 
Seva + Service
Service is among the simplest of actions we can choose to create immediate positives in the world, to create the world as we want it to be one action at a time. We don't need money or degreed expertise, job titles or permission to serve.
I served in the military, preparing for war. Now I teach yoga, practicing inner peace. Both are service for something larger than myself. And through yoga and teaching, I am able to help serve the Veterans Yoga Project. You can, too.
Here are three ways you can make positive karma/action now:
1. Take a few intentional breaths and focus on the veterans who have served our collective good, and who now turn to mindful, meditative means of uncovering their truest strengths within. You can donate online to serve the Veterans Yoga Project.
2. Think of what your simplest practice of daily service for others can be. It even might be only a mental recalibration to recognize what things you already do as service, not chore (e.g. family laundry, checking in on someone). Start small and be compassionate with yourself. It will ripple good. Daily.
3. If you're near Colorado Springs and are interested in connecting with a mindfulness practice, look at the Root class schedule and commit to going to a class this week. Our abilities to serve others sometimes starts with establishing a practice that serves ourselves. Intention matters.
---
Note: This post, "Seva, Karma + Karma Yoga," originally was published by me at Humanitou on November 8, 2018.
End Notes
To learn more about the Veteran's Yoga Project, listen to founder and executive director Dr. Dan Libby share about being a force for good in the world on Christine Kathryn's Creating Space podcast.
---