I teach yoga at Root Center for Yoga and Sacred Studies in Colorado Springs. It's where I apprenticed for nearly a year, a deep immersion in something I've always felt but intellectually have been ignorant of: what yoga is.
Less than two years ago I began really remembering a deep-seated interest in some things that feel to me like a common sense philosophy and spirituality, a way of being real in a sometimes surreal world.
This path to clarity started for me through using the self-guided action plan of Julia Cameron's The Artist's Way. I kept noting an interest in yoga among my dream lives, one I had been blocking myself from pursuing. I didn't know why yoga kept coming up.
I hadn't yet realized I'd been connecting with yoga for, at least, my adult lifetime. I'd had the same boxed-in perception of what yoga is that many in the West have: lean, bendy, beautiful, trendy (majority white and female) people. Limited and exclusive, physical and rote.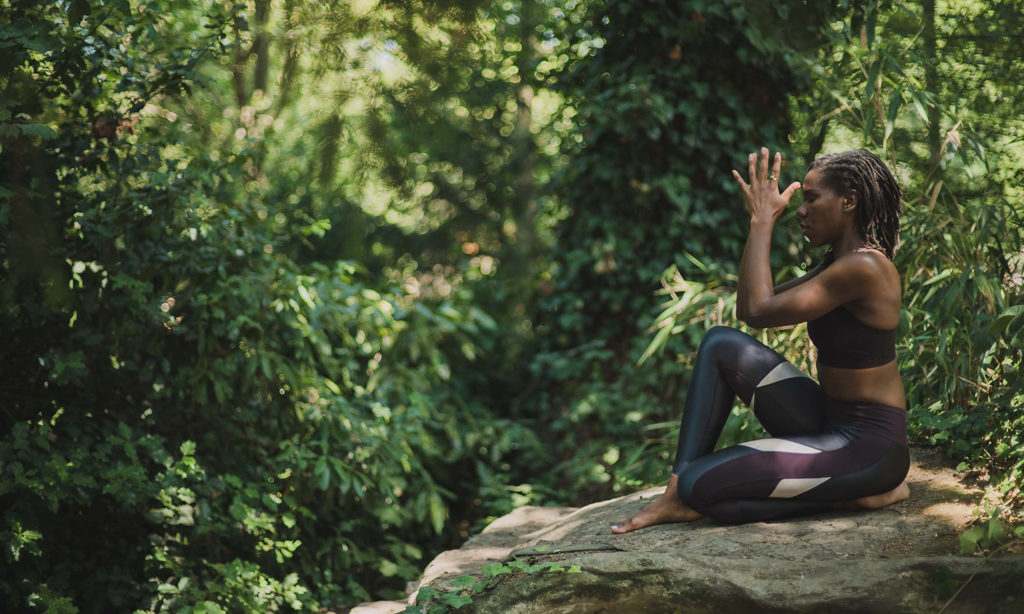 My experiences with "doing yoga" were limited. I went to a few classes nearly 15 years ago at a relatively sexy gym of exposed brick, floor-to-ceiling windows, wood floors and big mirrors.
One day, we — me, the instructor and my now-wife, Becca — were walking down the street after class. The instructor asked me what I thought of class. I said, "I like the meditative aspects. I'm not so sure about the physical."
[Silence]
The conversation ended.
I thought doing practicing yoga only was true when in a class, and in flowing through asanas, what people often call poses or postures.
I was uninformed.
I was uninformed, in part, because I hadn't been exposed to or known to look for the truth: yoga is too many things to count, and there are lifetimes of it to explore.
Most of yoga does not occur on the mat or in a studio, and certainly not following another's sterile step-by-step instructions.
It can be on the mat. It also can be everywhere but the mat. It's in the best of ourselves and however we connect with that: sauntering in the woods, taking a deep breath when we feel stressed, feeling the joy of creativity and cooking, or serving our Selves and others.
I had been tapping into that, dabbling in home meditation practices and reading ideas of Buddhism and Taoism here and there for years. I had been asking "Why?" of myself and life and, to their dismay, employers. Always with an eye on: We can be more … human … in what we're doing.
I even had been experiencing the physical practice of yoga (asana) for many years. When stretching before basketball practice (lunges and folds). When running streets and trails (focused, rhythmic breathing, trying to clear my monkey-mind thoughts). When resting during too many push-up tests to count while in the U.S. Army (plank and downward facing dog).
There are, possibly, infinite definitions of what yoga is. There, at least, are as many definitions as there are beings, whether or not they practice yoga or call it that.
… Everyone of those practices I just fleetingly highlighted are within the individual, within me and you. Most of them occur off the mat.
All of them have to do with how we guide ourselves, how we tap into that internal guidance that so often gets drowned out by the noise and "shoulds" of the world we live in.
That's part of the truth of teaching vs. instructing yoga.
Yoga Instructor or Teacher?
Teacher or instructor? The answer to that question lies in each person who teaches, instructs or practices yoga. It lies in their self-inquiry of why, how and what they are doing with their yoga.
The distinctions between teaching and instructing that I'll make here are my own reflections on what I connect with and what I want to offer.
Like I said, I've started teaching at Root. I will spend hours this week in preparation and personal practice with that class in mind. For teaching, that class preparation and personal practice are redundant. That's one significant difference I see between teaching and instructing.
Most of yoga does not occur on the mat or in a studio, and certainly not following another's sterile step-by-step instructions.

It can be on the mat. It also is in the best of ourselves and however we connect with that: sauntering in the woods, taking a deep breath when we feel stressed, feeling the joy of creativity and cooking, or serving our Selves and others.
To teach is to have a substantial and consistent practice oneself. My personal life experience is connected to why, how and what I practice. And why, how and what I teach.
Another key distinction between teaching and instructing, in my mind, is that teaching is about facilitating, empowering, shining light. It's about offering a space for people to still the noise and hear their truest heartbeats, and to feel safe in what they find there.
Another thought on teaching: Teachers in academic classrooms, ideally, are not handing out rote how-to steps. They are there for discussion and insight, for modeling knowledge and stoking internal fires. They are there to support and for their need to give, to serve, to spark something.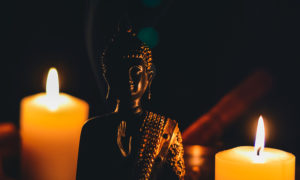 Instructing, in contrast, has a thoughtless follow-the-leader quality. It happens for a window of time or series of them, but does not spawn the best in us in a deep and evolving way.
An exercise class can enhance ones habits and physical conditioning as long as one is doing it, but to what end? And if the physical form gets debilitated? What then of the instruction and practice, the longevity of benefits?
Teaching is so much more. It leaves room for passion, sharing and honest connection. It enriches the mind and soul to be able to continue regardless of what happens to the physical body.
In short: Instructing is telling; teaching is connecting and serving the highest Self. Teaching, then, is yoga.
The Truest Teacher Is You
There is an expression in Sanskrit, the language of yoga, that I appreciate so much I closed my chapbook Echoes of Oms with it:
Om bolo shri sad guru bhagavan ki
It translates, in essence, to: There is one true teacher, and that is you.
In that light, to teach a yoga class, to truly teach, is to not teach at all. Rather, it's a role of empowerment, of leadership, in that space and time of a class.
It facilitates connections for the "students" to realize who they really are, and that they are their own teachers. They are not on the mat to do as they are told by me. They are not there to judge themselves or to be judged.
They are there to remember why they are there, why they truly are there.
What I Teach
What I teach does include asana. It has its place in my practice. It just plain feels good to stretch sometimes, among other reasons.
But, like the me I was when I first told that yoga instructor how the meditative aspects of yoga resonate more for me than the asana, the slow asana flow I lead encourages a greater focus on breathing and feeling within oneself. I share my vulnerability so you can feel safe in accepting yours.
Such honest sharing as a teacher requires honest preparations. What I teach is not memorized. It is practiced. It comes from tapping into who I am — again and again and … — and connecting with that well of spirit. Or we have nothing, no honest space from which to lead.
My practice is my teaching. It's what sets apart what I offer this world not only from other teachers and brands of instructing. It is what sets apart who I am and what I offer today from who/what that was a day, week, decade ago. And from a day, week and decade into the future. The practice continues.
That's authenticity, or the practice of it. Whether you call it yoga or not.
---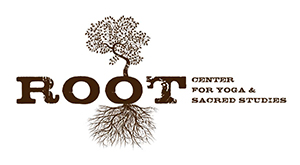 The schedule of classes offered at Root Center for Yoga and Sacred Studies is available online. There are classes daily.
If you have questions, you can email me [ adam @ humanitou.co ] or connect with me via Instagram or Facebook.
Note: This post, "Yoga Teacher or Instructor", originally was published by me at Humanitou on October 10, 2018.
---
Title Photo: Myonedaylife
Portrait: Jen Armstrong